In times when cities and communities are looking to digital solutions to tackle a growing range of interconnected challenges, we must boost these efforts through a 'European Way' where digital solutions help to create places where people enjoy living and working.
Digital solutions are broad and include approaches to smart urban mobility, energy efficiency, sustainable housing, digital public services, and civic-led governance. Large-scale uptake and upscale of these solutions are crucial to help our cities and communities meet their climate targets and reduce their environmental footprint, while fostering citizen participation and bringing prosperity to all types of business, including SMEs and start-ups.
Through co-creation with citizens, we aim to bring the economic and social benefits of this transformation to all local communities and implement an inclusive digital Europe, with powerful digital services, technologies, infrastructures and skills.
Supporting the declaration
If you are not a European public administration, you cannot officially 'sign' this Declaration but… you can still be part of the Living-in.eu movement!
If you are a representative of a non-for-profit organization, a research institute, a PA outside the EU or a company, please click here.
Thank you in advance for your support!
Signing the Declaration
As an official representative of a public administration at local, regional, national or European level, you can sign this Declaration.
The signing of the Declaration officially started during the Oulu Boost Event in December 2019 and the Cities Forum in Porto in January 2020 and continues now.
If you click on SIGN, you are redirected to EUSURVEY. This online tool is used to collect the signatures. To enter the signed declaration in the system, an EU login needs to be created/used."
For us and our EU citizens
We encourage all representatives of a public administration at local, regional, national or European level to sign the declaration. So we can work more closely together to better use all possibilities of digital technologies for improving quality of life for us and our European citizens.
What's in it for us?
As a city, community and citizen we maintain our independence in deploying innovative digital solutions tailored to individual needs for both big and small communities while respecting citizen digital rights.
Member States support and facilitate cities and communities to develop efficient, cost-effective and citizen-centric services.
Developers and/or entrepreneurs will profit from the deployment and scaling up of open, interoperable, cross-sector and cross-border platforms.
Decision makers can more easily ensure data and technological sovereignty in the EU, respecting European values.
Launch of the Intelligent Cities Challenge (ICC)
We are excited to announce the launch of the Intelligent Cities Challenge (ICC) that is now open for applications and we are asking for your support to get the word out!
Building on the success of the Digital Cities Challenge (DCC), the ICC is the latest of the initiatives of the European Commission to promote technological transformation, build a green Europe and foster intelligent and sustainable growth across European cities. This 2.5 year programme will help 100 cities across the EU with the uptake of advanced technologies by providing world-class support in person, online, and as a community.
Please note that the deadline for applications is on 29 May 2020, 11:59 pm (CET).
For more information about the challenge, the ICC concept note, and view key dates, please visit the ICC website.
Upcoming events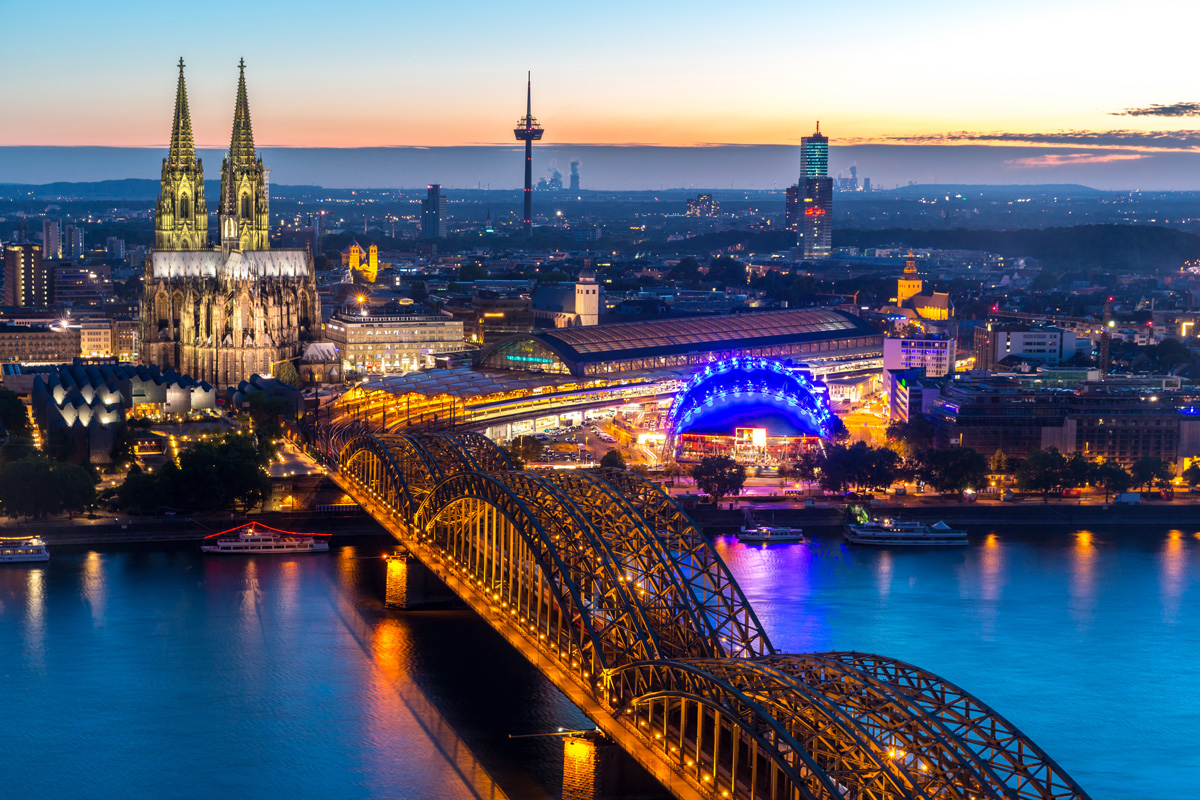 ICT 2020, Cologne
01 Dec 2020 - 03 Dec 2020
Koelnmesse | Cologne, Germany
The next edition of the largest ICT event in Europe will take place this year in the Koelnmesse in Cologne between 1st and 3rd December 2020. The event, co-organised by the European Commission and the German Presidency of the Council of the European Union, will have the following elements:
Ambassadors videos
Mayor of Oulu, Finland
"The City of Oulu values are boldness, fairness and responsibility. A responsible way of doing creates a sense of security. Everyone is entitled to wellness, and digitisation improves the availibility, range and equality of services"
Mayor of Turku, Finland
"In Turku we commit to implement the dataprinciples and the principles of the living-in.eu declaration as part of our data guidelines. This will guarantee the best possible usability of our city data"
Mayor of Eindhoven, Netherlands
"For sustainable travel we see a bright future in Mobility as a Service: Maas for short. Several European goals come together in this, such as I enable, I learn, I trust."
Porto, Portugal (During Cities Forum 2020)
"This is a social model based on strong values such as inclusion, solidarity, education and training. So the digital transition is very useful to improve the quality of democracy. And to ensure that residents can more actively contribute to decisions about city life"
Lyon, France (During Forum des Interconnectes hosted by Lyon) 
"We need the technology. Artificial Intelligence, sensors, …But it needs to shift more to the human needs, to make sure life in the city is easier"